Every session from the 2021 Repairer Driven Education (RDE) series, now available online!
The Society of Collision Repair Specialists' (SCRS) Repairer Driven Education (RDE) series comes to your desktop, captured live from the 2021 SEMA Show.
The RDE Full Series Digital Pass provides even greater accessibility to the nation's leading subject matter experts, unlocking access to ALL sessions being offered in the 2021 Repairer Driven Education series. No more picking an choosing which session to attend, with the RDE Full Series Digital Pass, they will all be available at the click of a button, and they will remain accessible through August 2023 for continued reference.
This is an opportunity to expose your entire staff to acclaimed sessions from the nations' leading subject matter experts, all from the comfort of your office! Capitalize on information designed to re-energize your business with implementable solutions to real-world problems.
OEM SUMMIT: EV
FEATURING:
Kye Yeung European Motor Car Works
Panel Moderator
Ron Reichen Precision Body & Paint
Panel Moderator
Jennifer Goforth General Motors
Director - Global Aftersales Mechanical Engineering
John Eck General Motors
Collision Manager - Customer Care & Aftersales
Andy MacDonald Lucid Motors
Global Body Repair Program Senior Manager
Andy Hall Lucid Motors
Head of Vehicle Safety
Kelly Logan Rivian
Senior Manager, Collision Repair Program
Dan Black Rivian
Manager, Service Engineering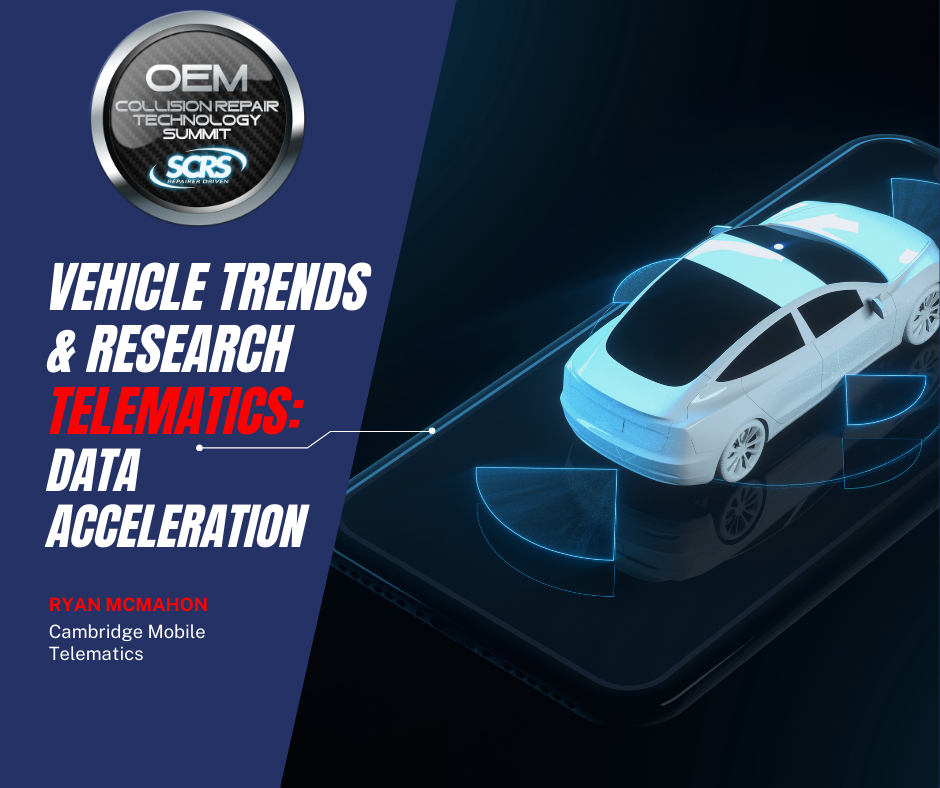 OEM SUMMIT: TELEMATICS
FEATURING:
Ryan McMahon
Cambridge Mobile Telematics
Vice President of Insurance and Government Affairs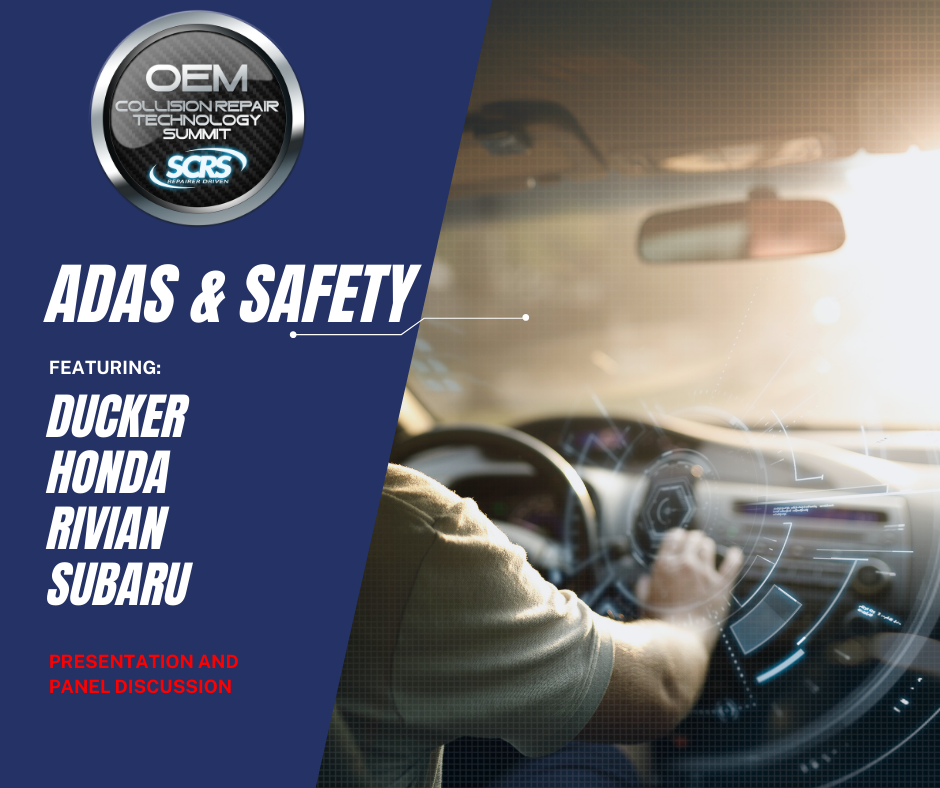 OEM SUMMIT: ADAS & SAFETY
FEATURING:
Scott Ulnick Ducker
Managing Principal
Abey Abraham Ducker
Managing Director of Automotive and Materials
Ted Hicks Subaru of America
Regional Technical Training Manager
Scott Kaboos American Honda Motor Co.
National Assistant Manager of Collision Repair Training and Technology
Frank Phillips Rivian
Manager, Collision Repair Program
Taylor Jozwiak Rivian
Collision R&D Workshop Manager
Digital release of this program made possible with support from:
Check your inbox to confirm your subscription